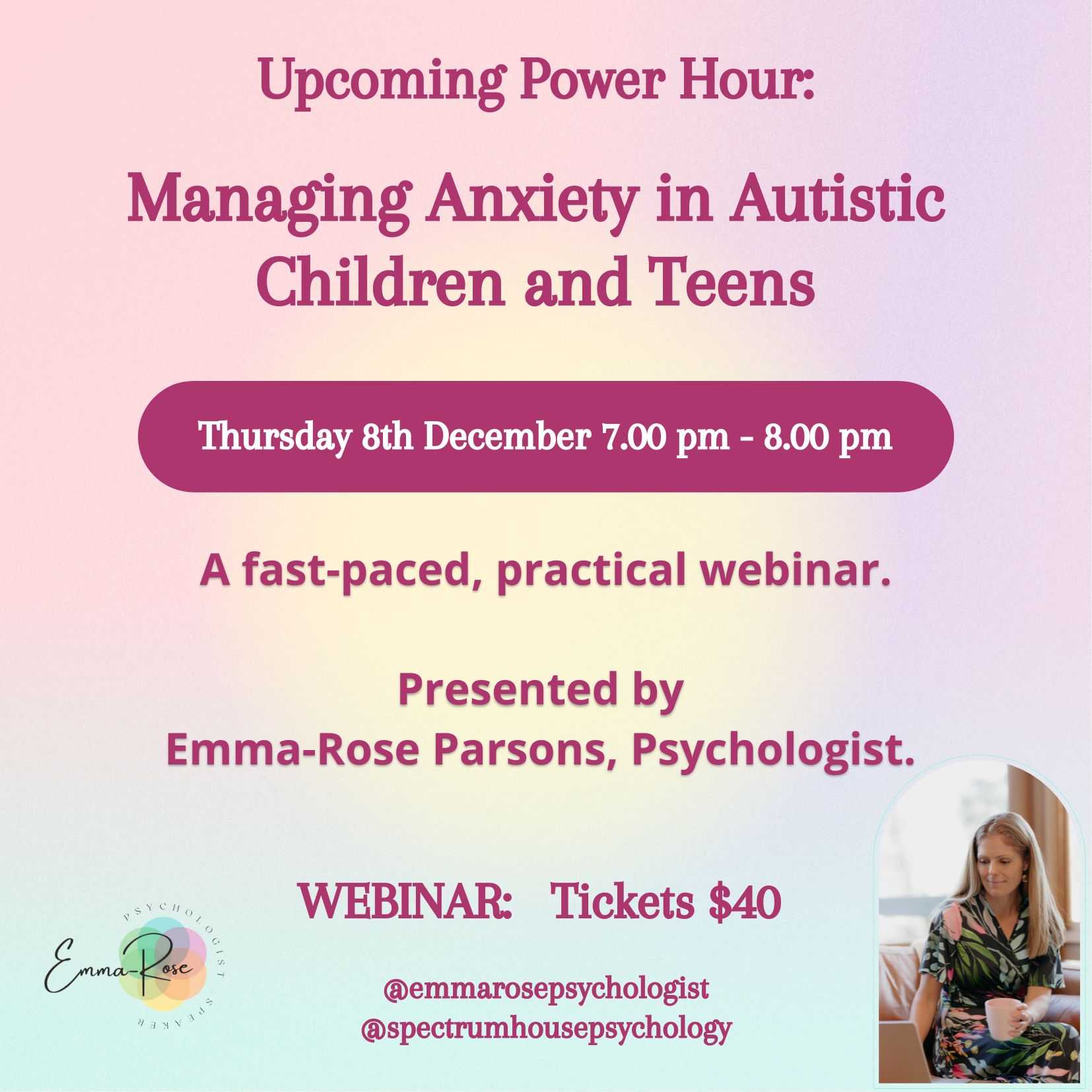 Registrations are now open!
This power hour is designed for parents and carers who have an anxious autistic child or teenager.
The goal of the session is to offer strategies that can be implemented into your daily life quickly, to assist your child or teen to manage their anxiety.
The session can be watched from your home, with a cuppa in hand!