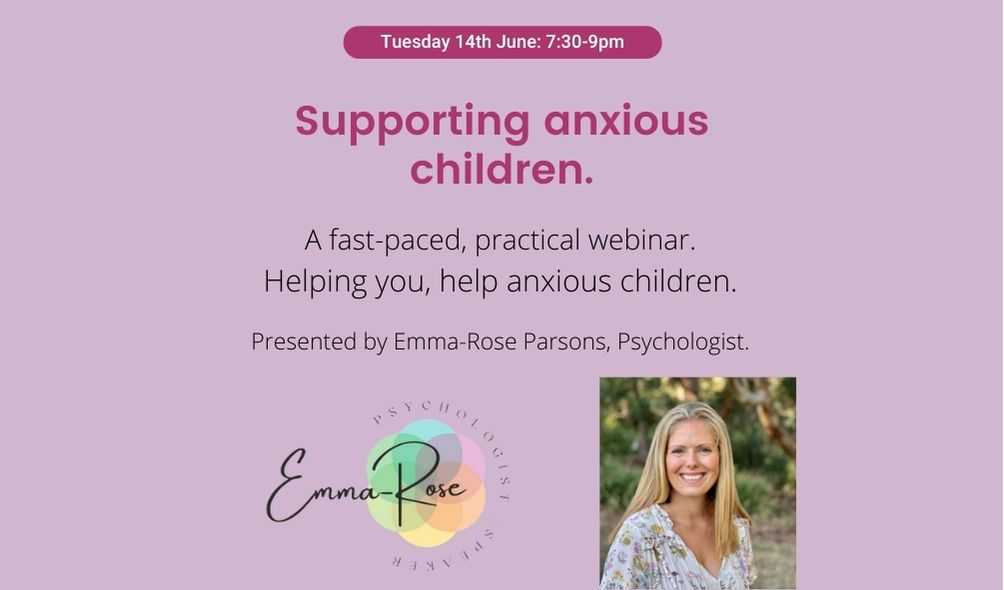 Registrations are now open!
This event aims to equip you with practical strategies to better support anxious children.
It will arm you with helpful theory and solid, easily digestible science that you can implement into daily interactions, to help reduce the symptoms of anxiety in the children you support - whether that be your own child, or a student you work with.
Practical, engaging and evidence based.
LET'S GO!